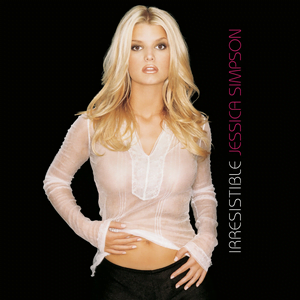 There Is No Denying That Jessica Simpson Is Irresistible
There Is No Denying That Jessica Simpson Is Irresistible
Irresistible Album Cover
This is an ongoing series called "Behind The Cover." It is brought to you by Pure Music Manufacturing and features a close-up look at the music and cover art of an album released in the past few decades.
The second studio album by American recording artist Jessica Simpson was released in May 2001. The project was launched by Simpson a year prior when she started contacting established writers and producers in the industry to provide collaboration. This album was also quite a contrast to her debut album which had several ballads on it. Irresistible contained a great deal of R&B and hip-hop elements.
Simpson said that the dismal reaction to her debut (Sweet Kisses) caused her to take a hard look at her career. Her first disc aimed to be attractive to an older audience and since that did not do so well, she decided to shift gears and aim at a much younger demographic with her second release.
Critics panned the disc who pointed to the music as being disappointing, too generic and overproduced. Regardless, the album entered the US Billboard 200 chart at #6 but dive-bombed shortly after that. Although it was somewhat more successful than her debut album, Irresistible didn't measure up to any of the current music being released at the time by her contemporaries. It sold around 850,000 copies in the US and 2-million around the globe. It was certified gold by the RIAA for shipments of 500,000 copies. It peaked at #13 in Canada and was bubbling under the top 40 in Germany, Sweden, and Japan.
The Irresistible Album Cover photo was shot by Alberto Tolot a month before the disc was released. The front cover shot is of a heavily made-up Simpson with blonde hair wearing a semi-transparent shirt that exposes her navel. The cover photo was met with a great deal of negativity by critics and the Christian community that had supported her virginal image – to that point. Some critics criticized the fact that the photo had been digitally edited to remove features from her body that would have been otherwise visible under the semi-transparent shirt she was wearing.
In Japan, the album took a slightly different look. The front sleeve artwork that was used for the album title single was used. The album title in Japan was originally going to be "Hot Like Fire" but it was changed to "Imagination," only to eventually be released as "Irresistible." Simpson said about the album at the time that it was at a critical moment in her career that would "send me to stardom or obscurity." Interestingly enough, she has since had a slightly better movie career.
Pure Music Manufacturing, based in Manchester, UK, is a CD manufacturing company. They can handle all of your CD/DVD replication services including pressing and packaging. Pure Music has designed packages to meet the needs of your specific project and budget in an attempt at becoming your single source for these services. For details on how they can assist with your next music project, contact Pure Music today.
https://pure-music.co.uk/wp-content/uploads/2019/11/Irresistible-album-cover.png
300
300
Toni Marino
https://pure-music.co.uk/wp-content/uploads/2015/03/logo.png
Toni Marino
2019-11-14 13:32:49
2019-11-14 13:32:49
There Is No Denying That Jessica Simpson Is Irresistible