Music
MANUFACTURING
Pure
&
CD Pressing
CD Printing
CD Packaging

CD Manufacturing
Album Cases
Album cases with booklets and inlays are still the most popular product for music retail. Cheap prices and booklets from 2- 32 pages. High quality disc printing.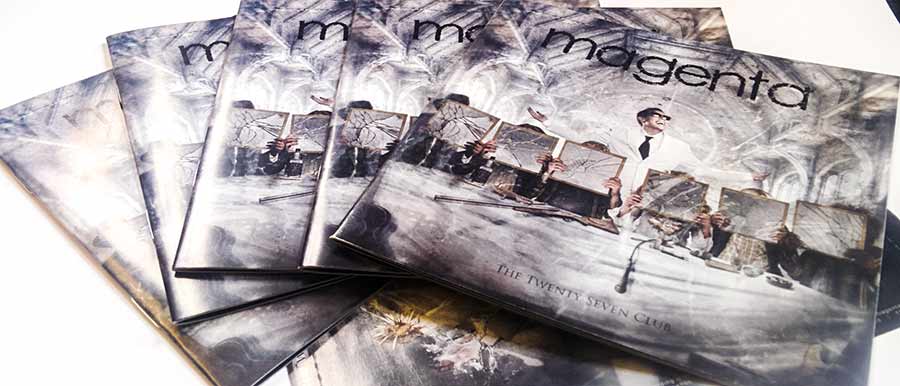 CD Booklets Printed Full Colour 4 Page – 32 Page Options
All CD Booklets and Inlays printed on high quality durable management paper with plant based inks We can pride stapled, roll fold or poster booklets.

HIGH QUALITY,
PROFESSIONAL
CD Manufacturing
We have been providing CD Pressing services for over 25 years. We have built up an extensive client list from small bands to major record companies who trust us with their CD production needs. CD Manufacturing made easy.
CD PACKAGING IN ALBUM CASES
The most popular type of CD packaging is the CD Album Case, it has been with us for as long as the CD itself existed. CD manufacturer's, distributor's and retail shops love them as they are all fitted out to deal with this standard size of CD packaging and they also fit perfectly into your home storage units.
The CD Packaging Standard
The CD Album Case
Many alternative forms of CD packaging have been introduced over the years but the Album Jewel Case remains the number one product for music retail. We consider it a design classic.
Album Jewel Cases offer excellent protection for the disc and can hold CD booklets that can range from 2 to 32 pages. This gives you plenty of space to show off your creative designs and given enough pages, can even detail all your song lyrics.
The inlay in the rear of the case is generally used for the track listings and the placement of the barcode, which is free of charge and is vital should the product go into any serious type of distribution. The spines on the side of the case give enough room for the band name and title so it can be easily read when in a CD rack.
Can't find what you are look for?
Have any questions?
The CD replication costs on this page are for our most popular products. If you can't find what you need or you have any questions about our CD replication services you can call us on 0161 833 0099 or use the contact form to get in touch.
All CD's are replicated from glass masters and NOT duplicated
CD Double Album Case Prices
The below prices includes a 2nd CD and a double Album case with swivel tray. The cases can be supplied with or without the 2 CD logo and the swivel tray can be transparent or black.
It is recommended that you supply artwork for printing both sides of the inlay. You can download the artwork specifications from the pricing tables above.
| | 500 Units | 1000 Units | 2000 Units | 3000+ |
| --- | --- | --- | --- | --- |
| With 4 Page Booklet | 500 Units @ £ 755.00 + VAT / £ 906.00 Inc VAT (4 Page Book) | 1000 Units @ £ 845.00 + VAT / £ 1014.00 Inc VAT (4 Page Book) | 2000 Units @ £ 1500.00 + VAT / £ 1800.00 Inc VAT (4 Page Book) | 3000 + Contact Us |
| With 6 Page Booklet | 500 Units @ £ 805.00 + VAT / £ 966.00 Inc VAT (6 Page Book) | 1000 Units @ £ 895.00 + VAT / £ 1074.00 Inc VAT (6 Page Book) | 2000 Units @ £ 1560.00 + VAT / £ 1872.00 Inc VAT (6 Page Book) | 3000 + Contact Us |
| With 8 Page Booklet | 500 Units @ £ 815.00 + VAT / £ 978.00 Inc VAT (8 Page Book) | 1000 Units @ £ 905.00 + VAT / £ 1086.00 Inc VAT (8 Page Book) | 2000 Units @ £ 1580.00 + VAT / £ 1896.00 Inc VAT (8 Page Book) | 3000 + Contact Us |
| With 12 Page Booklet | 500 Units @ £ 855.00 + VAT / £ 1026.00 Inc VAT (12 Page Book) | 1000 Units @ £ 955.00 + VAT / £ 1146.00 Inc VAT (12 Page Book) | 2000 Units @ £ 1640.00 + VAT / £ 1968.00 Inc VAT (12 Page Book) | 3000 + Contact Us |
Below you will find information about CD album packaging and the elements that are included in our prices. You can find more technical information on our blog if you can't find the information you need on our site, feel free to contact us with any questions you have.
All of the above CD package prices are for what we refer to as "shop ready" CD product. What this means is that the job will be delivered retail ready with the cases and print fully packaged, the inlay with a barcode (if required, but recommended) and over-wrapped /cellophane wrapped.
CD Glass Mastering
We only manufacture CD's pressed from stampers made using the glass mastering process, we do not duplicate CD's on recordable discs. All masters go through a thorough inspection prior to glass mastering to ensure the data is not corrupted and the master conforms to Red Book standard.
The maximum running time for an Audio CD is 80 minutes, we are unable to exceed this time under any circumstances. The maximum data for CD ROM is 650mb.
The above prices also include the manufacture of Enhanced CD (Audio + Data). If you have a large amount of audio and data to be pressed on the CD please contact us to calculate the maximum audio running time with the data required.
CD Album Cases
All of the above prices include a CD album case, sometimes called a jewel case. The CD tray can be black or if you require print in the reverse of the inlay we provide clear trays at no extra cost. We can also supply coloured trays, please contact us for available colours and prices.
CD Double Album Cases. If you require double CD packaging we can supply standard album cases with double CD trays. The double CD trays can be supplied clear or black and with or without "2 x CD" logo on printed on the spine.
CD Multi-boxes.
If you are require CD packaging for a 3 – 4 CD compilation in one case, we can provide multi-boxes. Prices available upon request. Slip Cases & 'O' cards. We have a wide range of slipcases available for single and multi case box sets, and can provide 'O' cards for single/double album cases.
Slimline Cases. We can supply CD's in slim-line single cases, with J-card inserts, contact us for prices.
CD Booklet Colour Printing
All of our booklet & inlays are printed full colour on all pages and both sides on the inlay if you would like a clear album case. All printing is off-set litho CMYK print, using computer to plate technology for the best possible registration. We can also print Spot / PANTONE colours on the paper parts at an additional cost.
Paper type. All 4, 6, 8 & 12 page CD booklets and inlays are printed on 150g  art paper as standard, this is the type of paper used for the majority of CD releases, as you will notice from your own CD collection. We can print on other types and weights of material,  please note that on runs less than 5000 units this will add considerable cost to the print, as we lose the economy of scale by changing the type of material that is running on the printing presses.
Additional CD Booklet Pages. We can print CD booklets up to a maximum of 32 pages. We also provide longer folding & poster style booklets.
Barcodes
Our package prices include the provision of an EAN13 barcode. The barcode is printed on the rear inlay, it's entirely up to you where the barcode is printed on the inlay.
Please leave a space of approximately 15 x 30mm on your artwork for us to drop the barcode into. It would help if you placed some text in this area saying "BARCODE".
Over-wrap
All CD album cases are supplied Over-wrapped / Cellophane wrapped as standard. If you do not want the cases wrapped please make this clear on your order.
Delivery
All prices include delivery to 1 UK mainland address, if you require delivery to any non-mainland UK addresses or multiple addresses please contact us for prices. We can also deliver internationally, prices available on request.
Turnaround
From approval of your CD master and artwork, allow approximately 14 – 16 calendar days from approval of master and artwork, turnaround can vary depending on the time of year and capacity. All deliveries take place Monday – Friday only. If we are to add a barcode to your artwork or add ISRC codes / CD Text to your CD master, allow 1-2 working days to edit the files and supply proofs/reference.
Turnaround time during the busiest periods (Christmas and Summer) can be slightly longer, also allow a couple of extra days if production is over a bank holiday.
CANT FIND WHAT YOU ARE LOOKING FOR?
If you still can't find what you require call us on 0161 833 0099 or use the form on the top of the page to contact us.
The CD & DVD prices on our site are for our most popular products. However, we can produce a wide range of other packaging and larger quantities. So whatever you are looking for, we are pretty sure we can supply it.
If you have any technical query's on supplying artwork or masters, one of our team of advisers will be able to answer all of your questions.
WOULD YOU LIKE TO GET A SAMPLE?
Some people say a picture is worth a thousand words, however we think to appreciate the quality of our DVD & CD manufacturing there is nothing like seeing a sample in your hand.
If you would like us to send you a sample of some our the previous products we have manufactured, please fill in the form at the top of the page and we would be more than happy to send you a sample to check out yourself.
We do this because we are certain that you will be impressed with the quality of our work